Eagle Eye Sports Gym of the Week: Total Athlete Sports Complex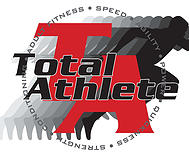 Eagle Eye Sports is pleased to announce that this week's Gym of the Week is Total Athlete Sports Complex.
Total Athlete Sports Complex is owned and operated by Dwight Johnson, a former NFL Defensive Lineman who played for the Giants, Eagles, and the NFL Super Bowl Champion Patriots after finishing his collegiate career at Baylor.
Johnson always knew that he wanted to do something related to sports once his days on the field were over, so he decided to stick to what he knew – football and training.
At Total Athlete Sports Complex, with two locations in Atlanta and Austin, Johnson specializes in training defensive linemen.  With clients from Notre Dame, Auburn, Alabama, Georgia Tech, and North Carolina, Johnson is considered a guru in training.  In addition to training defensive linemen at the gym, Johnson also provides speed and agility training for all athletes, regardless of position.
Johnson's philosophy is "you're born with talent, but you have to have hard work and God's favor to be successful".  Using this philosophy, he has realized his purpose – to help athletes to reach the next level by helping them to develop a strong work ethic and motivating them to stay determined.
You can reach Dwight Johnson of Total Athlete Sports Complex on Twitter, Facebook, and the company's website.
Twitter:     @total_athlete
Facebook: Total Athlete
Website:   www.totalathletesp.com
Do you know an athlete or gym that you believe should be recognized?
Latasha Lampkin
Eagle Eye Insights
404-220-8678