GET NOTICED
Less than 2% of High school athletes earn college athletic scholarships. It's essential to know where YOU fall within the recruiting process.
Here are some steps that can help you be recruited!
5 Steps To Take To Being Recruited!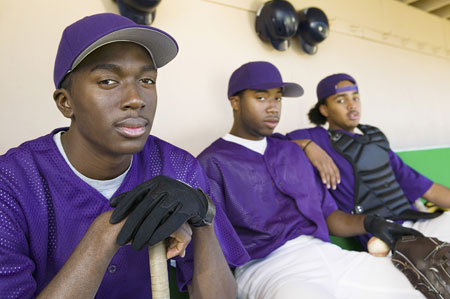 1.  Take Some Action
Majority of athletes depend on their high school coach or sheer luck to get recruited. Don't make this mistake. Most coaches won't help you simply because they don't know how to or they don't have the time.
2.  What level of college Is right for you
Everyone wants to play at the Division I level, that's a given. However, not everyone is a Division I level athlete. Get out and visit some college games at various levels and see what level of competition is right for you. Athletic Recruiting takes place at all levels, from Division I to junior college.
3. Attend Camps and Sport Seminars
Attending camps can help bring awareness and exposure to you. Don't waste an offseason sitting on the couch! Attend some camps and showcase events in your offseason to get your name out there. There have been kids to receive Division 1 Offers from Attending Camps, so make sure to show your skills.
4. Check out the sports website of school your interested in!
Visit these sites and see how many players play your position. See how you measure up in size and weight to those players. See how many seniors will be leaving the program the season you graduate from high school.
5. Market yourself with a custom website!
With a custom website, we will create a website for you to be able to share and add any info you would want to showcase to coaches. Once you know what level of college is right for you, Eagle Eye Sports will start marketing and promoting yourself to those programs.